Founded in 1929 by
August "Gus" Hoffman (Old Timer)
| | | |
| --- | --- | --- |
| | "We support our troops and salute our Veterans" | |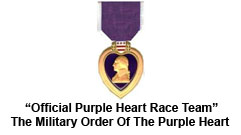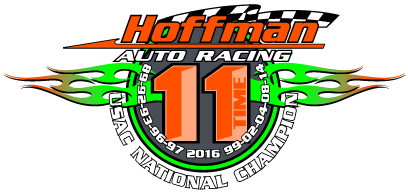 Celebrating our "90th" Year in Racing


"2019 Racing News "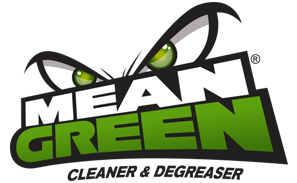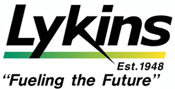 Hoffman Racing Team Played a Part of 3 USAC Triple Crown Winners
(Video)
108 USAC Sanctioned National Wins - 11 Time USAC National Champions
View Tribute to the Hoffman Racing Team by 4 Time USAC Sprint Champion Steve Butler
Hoffman Racing Featured in Circle Track Magazine Saluting their "86" Years in Racing (Article)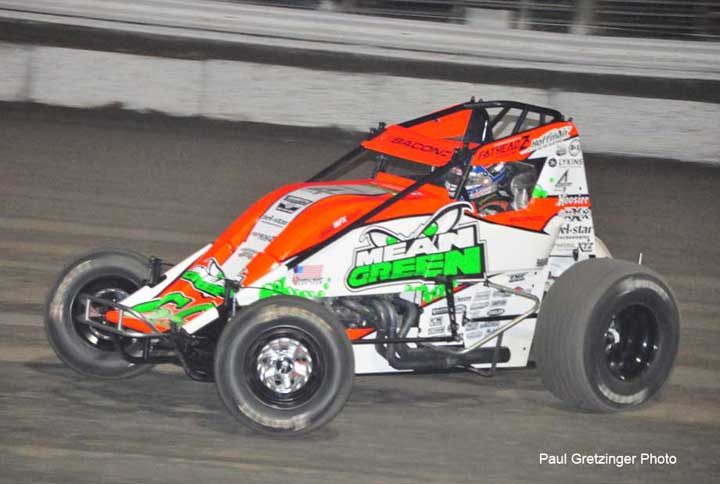 Brady Bacon at Ocala Practice 2-16-2019
2019 News and Racing Results
THE SEASON OPENS AT BUBBA RACEWAY PARK IN OCALA FLORIDA
Our results in the opening three races in Florida, certainly don't reflect the fact that we had a fast race car every night. On nights 1 & 2 we qualified 5th and 3rd. On night 3 we drew the vary last pill and about 8 cars before we went out the track slowed substantially and we qualified 12th.

We transferred to the A Main through the heat races every night. The track took rubber on
night 2 , started to night 1 and 3. Our pattern nights one and two was to run up front early and fade when the track slicked off. Night two we had a right rear going down and finally blew with about 5 to go. It had no rubber left, down to the cord and blew, as did a number of other cars. The crew did a great job getting the car back out . Night 3 we were running quicker laps than the winner, Brady went for it several times and lost a few positions on a very slick track.

We have some work to do before Lawrenceburg, we will be ready for our home track

It was great to visit again with the USAC racing family and friends who made the trip. Our web master Paul, friends Bob, Larry and grandson Nathan. Most of all Richard's grandson August and his wife Megan who are serving our great Country in the US Air Force.
Tim Waechter
VP Marketing/Public Relations /Social Media Hoffman Racing
11 Time USAC National Sprint Car Champions
twbigt69@gmail.com

513-284-1519
HOFFMAN RACING WILL CELEBRATE YEAR #90 WITH MEAN GREEN RETURNING AS THE PRIMARY SPONSOR AND HAR'S WINNINGEST DRIVER BACK IN THE SEAT OF THE ICONIC # 69 FOR THE 2019 USAC NATIONAL SPRINT CAR SERIES
.
Loveland, OH (Dec 21, 2018) Hoffman Auto Racing is proud to announce that Mean Green Cleaner & Degreaser will return as the primary sponsor and with 15 USAC National Sprint Car wins and two USAC National Sprint Car Championships for HAR, Brady Bacon is back in the seat.
HAR now boasts 108 USAC National Sprint Car wins with 103 of them awarding National points, all since 1989."When we were unable to work things out for 2019 with Kevin Thomas Jr., we jumped on the chance to get Brady back in the Mean Green car. We want to thank KTJ for all he and Whitney did for us in 2018 and we wish them nothing but the best in the future. I am so grateful to the professionals at Rust-Oleum for allowing HAR to continue to pursue USAC National Championship #12 in 2019 in our 90th year of operation," said Richard Hoffman President of HAR.
Brady Bacon commented "I am extremely excited to be reunited with Hoffman Racing for 2019. We have always worked well together and I hope to replicate the success we had in our first run together. I look forward to helping add more to the already impressive legacy the Hoffman's have established".
"Rust-Oleum purchased the Mean Green brand from CR Brands in 2018. We encourage all our race fans to continue to support the brands that support their sport. This includes Rust-Oleum products in addition to Mean Green. We are excited to showcase Rust-Oleum as well as our primary sponsor Mean Green. Lykins Energy Solutions, Hoosier Tires, XYZ machine, Fatheadz Eyewear, Triple X Race Cars, DMI and Tel-Star Technologies will be associate sponsors in 2019. HAR continues as an official Military Order of the Purple Heart Race Team," commented Tim Waechter, VP of Marketing/PR/Social Media HAR.
Tim Waechter
VP Marketing/Public Relations /Social Media Hoffman Racing
11 Time USAC National Sprint Car Champions
twbigt69@gmail.com

513-284-1519
USAC NATIONAL WIN #7 FOR THE 2018 USAC NATIONAL SPRINT CAR SEASON COMES AT THE LAST RACE IN PERRIS CA., CONGRATS TO SUNSHINE AND TEAM FOR THE CHAMPIONSHIP
After 40 USAC National Races , it came down to the last lap of the last race to determine the Championship.


Night one of the Budweiser Oval Nationals saw KTJ break the record for the number of fast times in a USAC National Sprint Car season. That record stood at 14, set by Tom Bigelow in 1978. KTJ transferred through heat #1 . The track took rubber in the A Main and a 5th place A Main finish was the best we could do. Our point deficit was at -7 after night one.


Night two saw us qualify 6th quick and transfer through by winning the first heat. We were unable to capitalize on a front row starting position in the A main as Sunshine started next to us. A torrid battle ensued and we finished third. The point deficit grew slightly and was -9 going into the season finale.


Being in the top 6 in points after the first 2 nights of competition, we were locked into the A Main. The dash saw us finish third and start there in the A Main. The circumstances that followed that into the A Main determined the USA National Sprint Car Championship. The Mean Green Hoffman Team did everything we could do , it just wasn't meant to be. KTJ did his job and won the race. We had the race and championship in hand until the last lap of the last race. The car ahead of Sunshine ran out of fuel on the last lap allowing the #7 Team to tie in points. Incredible
to think that after all the races, starting in Florida in February, KTJ and Tyler Courtney would be tied with 2793 points each. The tie breaker was number of wins in a season, the Clauson Marshall Newman Team had 11, we had 7. Congrats to out good friend Tim Clauson and family on a Championship. We are very happy for you.

Thanks to KTJ, Whitney, Brad, AJ and Austin for an incredible year. No one knows what the future brings, we just know this year was memorable in the storied history of Hoffman racing.
Tim Waechter
VP Marketing/Public Relations /Social Media Hoffman Racing
11 Time USAC National Sprint Car Champions
twbigt69@gmail.com

513-284-1519