Founded in 1929 by
August "Gus" Hoffman (Old Timer)
| | | |
| --- | --- | --- |
| | "We support our troops and salute our Veterans" | |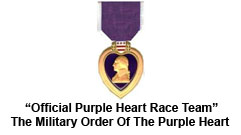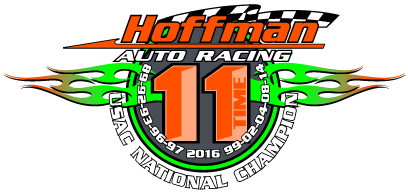 "2018 Racing News "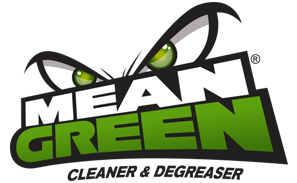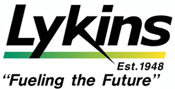 1015-2016 Parts Sale Now Underway.
(CLick Here)
Hoffman Racing Team Played a Part of 3 USAC Triple Crown Winners
(Video)
104 USAC Sanctioned National Wins - 11 Time USAC National Champions
View Tribute to the Hoffman Racing Team by 4 Time USAC Sprint Champion Steve Butler
Hoffman Racing Featured in Circle Track Magazine Saluting their "86" Years in Racing (Article)
2018 News and Racing Results
USAC NATIONAL POINTS WIN #99 COMES AT I80 RACEWAY IN NEBRASKA
Kevin Thomas Jr continued his hot streak with his 3rd USAC National Sprint win Friday night in Nebraska. The win is USAC National Points Sprint win #99 and USAC National Sprint win #104 for the storied Hoffman Team. KT served notice immediately in the Mean Green/Lykins Energy Solutions/Jonathan Byrd/Speedway Motors/Purple Heart Hoffman Sprinter by setting a new track record in qualifying. His 6th fast time of the year.
(Ray Hague Photo)
Transferring through heat #1, KT started 6th in the A main. He got to the lead on lap 6, after a torrid duel with Brady and Chase. He searched around the track and eventually found the top to be too dry and ran the bottom winning by a huge margin of 5 seconds. Congrats to Davey, Brad and the entire Team on providing Kevin with a competitive car race after race.

The weekend concludes with a race at the big , bad Knoxville Raceway. Go get um KT.
Tim Waechter
VP Marketing/Public Relations /Social Media Hoffman Racing
11 Time USAC National Sprint Car Champions
twbigt69@gmail.com

513-284-1519
KT WINS A NON-USAC RACE AT LAWRENCEBURG, THE "B TEAM" FINISHES SECOND
Saturday night KTJ won the sprint car race that was the complimentary race for Indiana Midget Week at Lawrenceburg. Brady Bacon in the "the Hoffman B Team Car" finished second. The two were obviously the class of the field . Brady came from 5th, we got to second but had nothing for KT.

The night before at Bloomington on another complimentary race, Brady was fast in hot laps and then the typhoon hit. Big Red got stuck and took two wreckers to pull her out. I think she was tired after the long trip to Bloomington and needed more rest time. LOL

There apparently is some confusion about the Hoffman Teams, understandably so. I apologize for not making this clear before. The so called B Team (we are open to other suggestions to name it) was formed to unite as many of the Team that had won 63 USAC National Races, 6 USAC National Sprint Car Championships and a Little 500 as possible. The idea was to have some fun without the points pressure, run local races etc. We had hoped that KT would be able to drive the car, but his schedule didn't allow. So far Thomas Meseraull and Brady Bacon have driven the B Team car. The B Team includes owner Richard Hoffman owner, crew chief Dan Launderville , Tim Waechter, Tom Hoffman(all from original team) and Jeremy and Mark. Of course we miss our leader for so many years , the retired Rob Hoffman. Not the same without you BUBBA. We do not know how many races The B Team will run yet this year. Without a credible driver available we will not run.
NOW I WANT TO BE PERFECTLY CLEAR. KEVIN THOMAS JR. IS THE DRIVER OF THE MEAN GREEN, LYKINS ENERGY SOLUTIONS, JONATHAN BYRD, PURPLE HEART HOFFMAN SPRINT CAR FOR THE ENTIRE 2018 USAC SEASON. HE HAS WON 2 USAC NATIONAL RACES ALREADY AND IS THE NATIONAL POINTS LEADER. WE ARE SO PROUD OF HIM AS A DRIVER, COMPETITOR AND GREAT YOUNG MAN. ALONG WITH THE TEAM , DAVEY JONES CREW CHIEF , BRAD AND OTHER MEMBERS OF KT'S TEAM, WE FEEL WE WILL BE IN THE HUNT FOR THE CHAMPIONSHIP ALL THE WAY AND ARE PROUD THEY ARE CARRYING THE HOFFMAN COLORS.
Thank you for your continuing support of Hoffman racing and our sponsors. Looking forward to next week, especially Knoxville.
Tim Waechter
VP Marketing/Public Relations /Social Media Hoffman Racing
11 Time USAC National Sprint Car Champions
twbigt69@gmail.com

513-284-1519
RESULTS FOR THE 2018 LITTLE 500
The Little 500 is a race we look forward to every year. The fact that we had Eric Gordon in the car made the anticipation for this year's race even more intense. We tested two days with Eric to make sure that changes made in the car for 2018 were viable. The major change was incorporating 6 cylinder motor instead of the traditional 410- 8 cylinder we have used in prior years. We also had a primary objective at cutting weight wherever possible. We knew after the testing that we had a very good car for the race and the driver .
We were content with qualifying mid-pack, if not happy. A great crowd saw Eric just ride the first part of the race. No one knows more about how to win this race than a 9 time winner. Around lap 100 he starting passing cars, he was running his race. Shortly after that he was on the board, running 5th. A bad vibration developed after we saw sparks fly from the bottom of the car around lap 168. Eric came in and the crew cracked off about a 12 second pit stop and sent him back out. Unfortunately the problem, we later discovered was a broken U joint(with only one race on it) was terminal . The crew every year has taken great pride in quick efficient pit stops , which we know is a competitive advantage for us. We feel like if we were around for the end of the race, we would have been a factor.
A big shout out to Kevin Doran and his crew for preparing the car and executing a strategic plan. Thanks to Jason, Noah and Jake Simmons and the rest of the crew for a great effort. Eric Gordon hasn't lost a thing, he is still a great champion.
Tim Waechter
VP Marketing/Public Relations /Social Media Hoffman Racing
11 Time USAC National Sprint Car Champions
twbigt69@gmail.com

513-284-1519
ANOTHER FAST TIME, HEAT RACE WIN AND GREAT A MAIN RUN AT TERRE HAUTE
Kevin Thomas Jr gave another tremendous performance in the Mean Green/Lykins Energy Solutions/Jonathan Byrd/Purple Heart Hoffman Sprinter on 23 May at The Action Track. He ran a blistering 20.574 in qualifying , 0.4 faster than the second fastest car winning another fast time for this year. Starting 6th in the heat, without the aid of a yellow flag, past the likes of Chase Stockon and Chris Windom to claim the victory.

The A Main saw Stockon and Courtney get away for the field from their starting position up front. KT pulled off some tremendous slide jobs to pass his way up to second place . In the process he prettty much used up his rear tires and we had nothing for Tyler , finishing second. Another great night for the Team.

See you in Nebraska and Iowa .
Tim Waechter
VP Marketing/Public Relations /Social Media Hoffman Racing
11 Time USAC National Sprint Car Champions
twbigt69@gmail.com

513-284-1519
RESULTS FROM "LETS RACE TWO" AT THE BIG E
Admittedly Eldora is not one of KT'S favorite tracks. But the two nights of "Lets Race Two" with The Outlaws showed definite signs of improvement in the Mean Green/Lykins Oil/Jonathan Bryd's/Purple Heart Hoffman car.

Night one saw KT go out first in qualifying and lay down a marker of 15.318, that wasn't beaten by anyone in the field. Heat 1 saw KT starting 6th , quickly passed his way to 3rd and was gaining ground on both Davy D and Chris Windom when the 8 laps were completed without the yellow we needed to catch the two, we were coming. The field in tne A main got spread out and KT passed for 5th on the last lap.

Night two had KT qualifying 3, another great qualifying effort. He won heat 3 and placed 6th in the feature, leading early on until lap 4.

We left Eldora with a slim lead over Chris in the National Championship standings.
We look forward to seeing all the fans in the midwest at Granite City Ill. and Pevely Mo.
Tim Waechter
VP Marketing/Public Relations /Social Media Hoffman Racing
11 Time USAC National Sprint Car Champions
twbigt69@gmail.com

513-284-1519
KTJ GETS OUT THE BROOM AND SWEEPS THE USAC SPRINT EVENT AT PLYMOUTH SPEEDWAY IN THE MEAN GREEN/LYKINS OIL/JONATHAN BYRD/PURPLE HEART HOFFMAN MACHINE
I
t has been some time since a driver has pulled off the SWEEP of a USAC Sprint show, fast time in qualifying, heat race win and feature win at the same event. Kevin had a fast time of 13.089(just a tick off the track record), won a tough heat race one with the likes of Courtney, Bacon, Leary and Cummins among others and finished the night with the feature win.

Starting 6th in the A main , KT patiently moved forward and started to catch Courtney,
the leader ,at the half way mark. Kevin used the yellow to formulate a plan to pass Tyler by analyzing the line he was taking in all 4 turns. On lap 23 he pulled off the pass by running low in 1&2. Robert Ballou followed and on the last lap, lapped traffic held up KT,and Robert tried a bump and run on the Mean Green car in turns one and two. Using his terrific car control, KT saved the car and motored on for the win.

The second USAC National Sprint win in a row rang the total for the storied Hoffman Team to 98 USAC National points awarding wins and 104 USAC National Sprint Car wins to go along with a record setting 11 USAC National Sprint Car Championships.

Next weekend we run two nights with The Outlaws at the famous Eldora Speedway. If you never have attended, the value for you money and racing received in unmatched during the year in my opinion
Tim Waechter
VP Marketing/Public Relations /Social Media Hoffman Racing
11 Time USAC National Sprint Car Champions
twbigt69@gmail.com

513-284-1519
TRI-STATE SPEEDWAY, HAUBSTADT INDIANA
The sign of a great athlete is to overcome adversity. kTJ is a great athlete. Haubstadt showed what he is made of in spades. Third quick time in qualifying was followed by a win in heat 3. What followed was a very memorable
feature win. Half way through the race he took advantage of cars running 2nd and 3rd banging wheels and passed them for 2nd place. With 4 laps left he pulled a masterful pass, inching his way between the car of CJ Leary and the front stretch wall . He pulled away the final 4 laps for his first win in The Mean Green Hoffman Jonathan-Byrd Purple Heart Car.
Congrats KTJ, Davey ,Brad and crew for a great win.

(Phil's Photos)
A Main Highlights Link (
Click Here)
BLOOMINGTON INDIANA
KTJ and the USAC Team opened the action at Bloomington Speedway Friday night. We have been fast all year and Bloomington was no exception. Kevin went out mid-way in group two and turned the second quick time. He followed it by an impressive win in the heat race. Starting 5th on the narrow Bloomington track, he had no where to go as the inside row didn't take off. He searched for a way around. Screaming down the back stretch, KTJ got high in turn 3, jumped the narrow cushion and drove off the track. Keeping the car running, he rejoined the field on the front stretch. Needless to say a promising night was over. KTJ drove hard the rest of the way, with little passing possible ,finishing 16th
.
TEAM TWO, LAWRENCEBURG SATURDAY NIGHT
The Team of Richard, Dan, Tim, Jeremy and Mark prepared the car for Thomas Meseraull . We won the heat race and looked good in the A main as Thomas was settling into the Mean Green Hoffman Machine. Half way through the 25 lap feature, it looked like we had something for them. The car was good but not good enough to get a win for Thomas, finishing 3rd. We want to thank T-Mez for driving his butt off for us. He was great to work with, great feedback and a lot of fun to be with. Thank you Thomas, see you soon.
MEAN GREEN ,HOFFMAN ,KT TEAM OFF TO A STRONG START FOR THE 2018 USAC SEASON
Tim Waechter
VP Marketing/Public Relations /Social Media Hoffman Racing
11 Time USAC National Sprint Car Champions
twbigt69@gmail.com

513-284-1519
The combination of Mean Green, Hoffman and Kevin Thomas Jr. had a very successful premier in the USAC National Sprint Car Series at Bubba Raceway park in O'Cala Florida from Feb 15-17. We had a very fast car all 3 nights, got fast qualifier 2 of the 3 nights, finished 2nd, 3rd and 2nd in heat races.
Our challenge was to pass from the 2nd and 3rd row on what ended up
being a very narrow track, actually taking rubber one of the nights. A main finishes of 2nd, 3rd and 4th got us off to a great points position heading to the next race March 31st .


Night 3 KT had come from 6th and was passing for 2nd when the 2nd place car made contact with a lapped car, KT had no place to go ,made contact and somehow kept the car going, but fell to 7th. KT got his elbows up and in 8 laps passed back to 4th position.
Bottom line is that the car was fast, KT drove his ***** off , Davey and Brad worked their ****s off and we are excited as can be for the rest of the year.
See you at out home track, The Burg
.
Tim Waechter
VP Marketing/Public Relations /Social Media Hoffman Racing
11 Time USAC National Sprint Car Champions
twbigt69@gmail.com

513-284-1519
CONGRATS TO kEVIN tHOMAS Jr - RATED #4 IN SPEED SPORT NEWS POWER RATINGS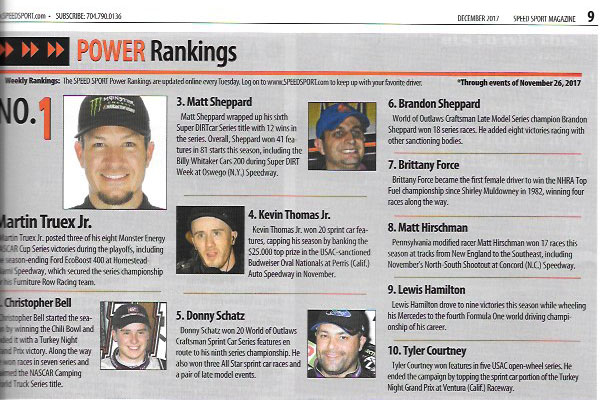 MEAN GREEN RETURNS IN 2018 AS PRIMARY SPONSOR FOR HOFFMAN RACING WITH KEVIN THOMAS JR. IN THE SEAT OF THE ICONIC #69 IN THE 2018 USAC NATIONAL SPRINT CAR SERIES
Loveland, OH (Nov. 27, 2017) – Hoffman Racing (HAR) is proudly announcing that Mean Green Cleaner and Degreaser is returning for the 6th year as the primary sponsor for HAR, which is pursuing an unprecedented USAC National Sprint Car Series Championship #12 in 2018. Returning as associate sponsors will be Lykins Energy Solutions, Hoosier Tire and XYZ. HAR will continue to fly the flag of The Military Order of The Purple Heart as an official MOPH Race Team.

Pushing the "loud pedal" will be Cullman, Alabama's Kevin Thomas Jr. He started racing at an early age and was the BMX bike champion in the state of Alabama by the age of 8. After running mini-sprints he graduated to sprint cars in 2007. In 2013 he won 7 USAC Sprint car feature wins and was named "Most Improved Driver". KT formed his own team in 2017 and won 7 USAC National races including Indiana Sprint Week and the Budweiser Oval Nationals.

"I'm grateful to be able to add my name to the long list of people that have driven for Hoffman Racing. When Mr. Hoffman approached me, I was kind of shocked. It's a great opportunity, and I'm incredibly thankful to get to be a small piece of their history. We're going to make a run at the sprint car championship. I think it'd be cool to get them their 12th title. I was fortunate enough to have an amazing season this past year, and I hope we can duplicate in 2018. I'm really looking forward to driving the No.69," said Kevin Thomas Jr.

"We were thrilled to be able to work out a partnership with KT to acquire his considerable driving talents for 2018. We are confident that this combination will keep us in the hunt for the 2018 season to win races and that 12th USAC National Sprint Car Championship we are pursuing", said Richard Hoffman, owner and President of Hoffman Racing.

"Mean Green is excited to return as a partner with Hoffman Auto Racing. We are grateful for the support we have received from the Hoffman Team and fans throughout the years and we are proud to extend our partnership for another winning season" commented Mariely De La Fuente , Brand Manager Mean green Cleaner and Degreaser.

Tim Waechter, Vice President of Marketing/Public Relations/Social Media commented "Mean Green has done a tremendous job of marketing Hoffman racing and Sprint car racing to build their brand awareness and volume.
Tim Waechter
VP Marketing/Public Relations /Social Media Hoffman Racing
11 Time USAC National Sprint Car Champions
twbigt69@gmail.com

513-284-1519